Dr. Geoffrey Rothwell
Senior associate - Economics and policy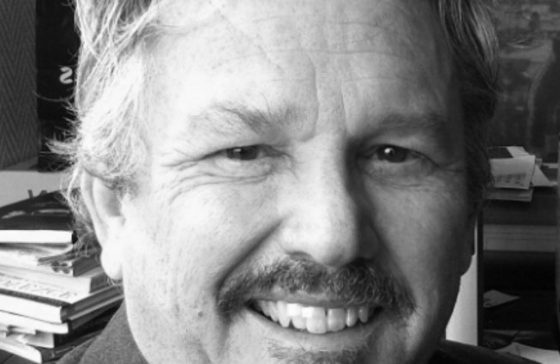 areas of expertise
Global energy economics

Policy development

Nuclear fuel cycle markets

Regulatory models

Decommissioning

Liability fund financing and




Economic case development

Antitrust litigation

Academic co-operation
education
Post-Doctoral Fellow, California Institute of Technology

Ph.D., Department of Economics, UC, Berkeley

M.A., Jurisprudence and Social Policy, UC, Berkeley.

Visiting Doctoral Student, Engineering Economic Systems, Stanford.

M.A., Department of Economics, UC, Berkeley.

Post-Baccalaureate Fellow, Grand Valley State Colleges, Michigan.

B.A., The Evergreen State College, Washington.

BAC Lycée François Premier, Académie de Rouen, France.
A leading economist in the field of nuclear power, decommissioning and waste management, Geoffrey has worked tirelessly to raise informed global debate on the topics of long-term financing and contingency arrangements for operating plants, fuel transfer pricing, plutonium disposition and on the viability of the world's long-term nuclear waste storage options.
Dr. Rothwell has held a vast range of public, private and NGO appointments – serving on senior committees for policy development at the IAEA, and advising the US government on long-term management of nuclear waste liabilities.
He has published over 200 papers on nuclear economics and is a regular author on OECD publications. He holds an MA and PhD from Berkeley, and is a Post-doctoral fellow of the California Institute of Technology. He is a fluent French speaker.
Selected Projects & Roles
Principal Economist – OECD – Paris
Leading the economics function for the OECD Nuclear Development Division. Lead and Co-author on key annual publications and research programmes.

Senior Lecturer – Stanford University – Department of Economics and Public Policy

Economics Director – Gen IV International Forum – Economic Modelling working group

IAEA – Committee Member- Vienna
Committee on the Influence of Electricity Market Liberalization on the Market for Nuclear Energy, and Committee on Methodology for Nuclear Power Plant Performance and Statistical Analysis
Selected Publications
"Sustainability of Light Water Reactor Fuel Cycles" with T. Wood,

Don Daly, and Mark R. Weimar

,


Energy Policy

,

Special Issue on Nuclear Power Sustainability

, (Dec 2014)

"A Comparative Institutional Analysis of the Fukushima Nuclear Disaster: Lessons and Policy Implications,"
with M. Aoki,

Energy Policy

, 53: 240-247 (Feb 2013).

"International Nuclear Fuel Fabrication Supply: Are Fabrication Services Assured?"

Energy Economics

32:
538-544 (2010).

"Market Power in Uranium Enrichment,"

Science & Global Security

17(2-3): 132-154 (2009).

"Managing Advanced Technology System Deployment: An Optimal Allocation between R&D and Prototype
Funding,"

Economics of Innovation and New Technology

16,6: 419-432 (2007).

"IAEA's DEEP in Carlsbad: Co-Producing Energy and Water in Southern California,"

International Journal
of Nuclear Desalination

2, 3: 265-279 (2007).

"Valuation and Optionality of Large Energy Industry Capital Investments," with R. Graber,

Cost Engineering


48,8: 20-26 (2006).

"A Real Options Approach to Evaluating New Nuclear Power Plants,"

Energy Journal

27,1: 37-53 (2006).

"Are Light Water Reactor Energy Systems Sustainable?" with B. van der Zwaan,

Journal of Energy and
Development

29,1: 65-79 (Autumn 2003).

"The Risk of Early Retirement of U.S. Nuclear Power Plants under Electricity Deregulation and Carbon Dioxide
Reductions,"

The Energy Journal

21,3: 61-87 (July 2000).

"Transaction Costs, Regulation, and Subcontracting at Nuclear Power Plants" with J.B. Jensen,

Journal of
Economic Behavior and Organization

36,3: 369-381 (1998).

"Organizational Structure and Expected Output for Nuclear Power Plants,"

Review of Economics and Statistics


78: 482-488 (Aug 1996).

"The Optimal Time to Decommissioning Commercial Nuclear Reactors,"

The Energy Journal

12: 305-14 (1991)
contact details
Peter House, Oxford Street
feedback form
If you'd like us to contact you, please start by completing the form: