Director - Sustainability and Corporate Governance
Director - Sustainability and Corporate Governance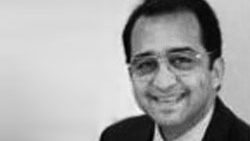 Business transformation

Sustainability and CSR

Green Energy

Corporate governance


M&A transaction support

Risk appraisal
HSSSEQ
Technical advisory
FIoD – Insitute of Directors

MSc – Cranfield Business School

CEng – Chartered Engineer, registered in the UK

James is an internationally experienced Commercial Development & Executive Board Director with high-level experience and a sustained record of success in mergers and acquisitions, strategy & utilities. He has extensive technical and strategic experience across the energy and environment sector, having delivered projects around the world for clients that include EDF, Urenco, DECC and the British Standards Institute.
James has over 25 years experience in business management at board level and as an advisor to government, DEFRA, DECC and BIS, on CRC legislation and associated carbon trading and auctioning processes.
We are a practice that is underpinned not only by business acumen and proven results, but by relevant technical knowledge in our fields.
He has decades of experience operating at a senior level within executive teams within FTSE100/250 global companies and SMEs, holdng roles as Technical Director for Amec plc, and Enzen Global. In these roles he has overseen high-profile change initiatives, supporting transformational strategies.
He is the current Chairman of the Nuclear Safety and Sustainability Group, and a Fellow and active member of the Institute of Directors.
Selected Projects
UK Government advisor on CRC legislation and sustainability.
Chair of the UK Nuclear Safety and Sustainability Group (NSSG)
Board Director of the UK Emissions Trading Group (ETG)
Developed BSI's APAC operations from scratch to 7 country offices in 4 years, covering Korea, Japan, China, Malaysia – Turnover of £14.5m
Frequent guest lecturer at Imperial College on environmental sustainability and CSR.
publications
Turner Harris is pleased to announce that we will be attending the UK Civil Nuclear Showcase event in London, UK from the 26th February to the 1st March 2017.

We are pleased to announce that Turner Harris has recently taken up membership of the World Nuclear Association. The Association's mission is to promote a wider understanding of nuclear energy among key international influencers by producing authoritative information, developing common industry positions, and contributing to the energy debate.
contact details
Peter House
Manchester, M1 5AN, United Kingdom
feedback form
If you'd like a free consultation, please start by completing the form: