James Harris
Chief Executive Officer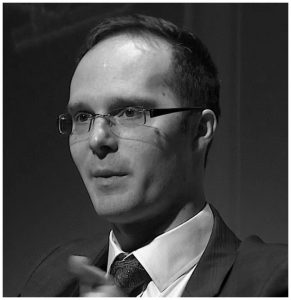 Strategy

Global growth

Nuclear power

Business transformation

Digital change


Post merger integration

Japanese markets


M&A
MBA, Heriot Watt University – Edinburgh


MIET – The Institute for Engineering and Technology
A Founding Director of Turner Harris, James brings over 10 years of experience in strategic consulting and advisory within the energy and technology sectors, working with multinational private-sector clients and government agencies.
Our success is driven by the quality of our advisory team. Bringing together thought leaders and recognised experts from around the world together provides our clients with access to a pool of talent with a truly global perspective.
With over ten years experience advising in global nuclear markets, specialising in Parent Body Organisation contracts, Government Industrial Policy, Project Financing and Small Modular Reactors, James is a member of the World Economic Forum's Energy Harnessing taskforce and the World Nuclear Associations taskforces on economics and supply chain development. He has advised the UK Government and the Energy Technologies Institute on the future of Small Modular Reactor Deployment in the UK.
James speaks regularly at global forums on the topic of nuclear energy policy and security, and on the development of global supply chains for New Build and Operational sites. He holds an MBA from Heriot Watt University, and is a member of the Institution for Engineering and Technology.
selected projects/roles
Sellafield digital transformation programme – Programme Manager
DECC SMR Feasibility Study – European market assessment lead
Energy Technologies Institite – SMR Deployment Enablers – Finance and Policy lead
Magnox PBO Bid – Acquisition strategy and post-merger integration
Country Manager – Japan (Amec plc)
Publications
The State of the UK Nuclear Decommissioning Sector – 2013
120 years of collaboration – the Sellafield story – 2017
contact details
Peter House, Oxford Street, Manchester, UK
feedback form
If you'd like us to contact you, please start by completing the form: